NOTA 2018 SSA & IARU R1 arrange Nordic youthcamp
SSA & IARU R1 arrange Nordic youthcamp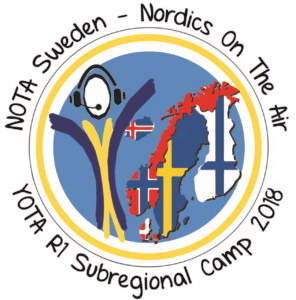 Copied from SSA webpage:
At Thursday 1th of March starts the Nordic youthcamp - Nordics On the Air - or NOTA in shorten- at Hemson outside Harnosand. The participators are in age from 17 to 25 years old from different parts from Sweden and Finland, which will stay 4 days in the old costal guard camp.
The Nordic Team is a pilot project, and the first sub regional youthcamp, and is arranged by SSA together with IARU R1. The idea is to have common arrangement in future withing the frame of the YOTA program within IARU Region 1.
On the program is activities like "The battle about Hemson", studies and construction/pussles. Mainly a social event among them and to work radio. There are three shortware station available, for 20, 40 and 80m band. Try to find them and call them SK8YOTA.
SM5PHU Jonas